Ultrasonic Cleaner

ideal for cleaning various components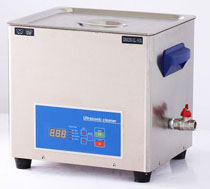 It's capable of cleaning various components, parts, instruments faster and better than any other procedure known, saving valuable time & increase productivity...
>> read more

Ultrasonic Homogenizer
ideal for protein & enzyme extraction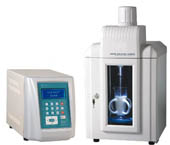 High efficiency & low cost laboratory, biocell homogenizer. Featuring with 20KHz converter, tapered horn, disrupts & homogenizes sample batches from 0.5-600ml...
>> read more

High-Speed Tubular Centrifuge

ideal for Food, Biotechnology & pharmaceutical industries
It is mainly used for separation of suspension with small solids which is hard to separate & suitable for solid-liquid separation with low concentration, small particles, high viscosity & small difference of specific gravity of 2 medium. Ideal for University Lab, laboratories, research institutes and other industries....
>> read more